Books tagged "quirky"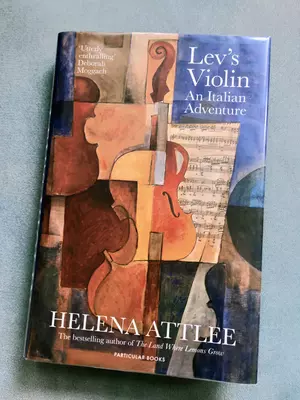 September 5, 2021
This book was enjoyable, easy, reading. I got fully immersed in the feeling of the violin culture; in the history and the way the author is follows the story through different towns and countries. This idea of just taking a journey dictated entirely by a spontaneous interest is very appealing. Really enjoyed it!
June 27, 2021
This was a bit of a long read that took me a while to get into, but I did get their eventually. I certainly found it had some nice thoughts, but I found parts of the book to be oddly unnecessary. As a murder-mystery I can't say I enjoyed it (maybe because I didn't guess who the killer would be...) because I found all the voices to be a bit same-y; but maybe that was poor reading on my part. I think I'd probably recommend this book, and do agree with the essence of the assessments on the front. Worth reading just for the quirky telling.
May 30, 2021
This books wasn't what I thought it would be. I admit I thought it was going to be about some kind of adventure in Antarctica; but in fact it's a novel about a stroke. I found it very very stressful for read, but I think that's the intention. To some degree I think it managed to convey the difficulties with having a stroke, and the impact on people around you. But mostly I was stressed because of how I felt the characters would be feeling, and because I think I could get a raw feeling of how it would be if *I* had a stroke, and that caused me a lot of anxiety. Probably an interesting book for some, but not one that I would read again in a hurry.
All tags: