Books tagged "books"
Find on
Bookshop.org
April 10, 2022
As a hopefully-one-day bookshop owner, I picked this up hoping for insights into the day-to-day operations of a bookshop. I didn't quite get that; I instead I was presented with the diary of what you might consider a classical grumpy, yet funny, mate who just happened to sell books. It's definitely an entertaining read, but probably not one I'd widely recommend. As a bit of trivia, the author lists the daily sales for each diary entry. I was curious enough to take note of these on a spreadsheet, if you too are curious of the raw revenue that could be expected from just book sales.
Overall, I'm glad I read it, and while it doesn't contain much practical book-selling information or advice, it is an interesting slice of life!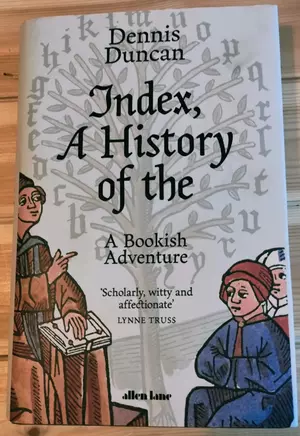 Find on
Bookshop.org
January 9, 2022
A very fun and informative book. I really enjoyed learning about the different kinds of indexes, and have since been more motivated to read the indexes of other books (and, to be honest, been quite disappointed, knowing now what I could expect to find). Highly recommend this as a fun/quirky read about books and history.
On the shelf — Newly obtained but not yet reviewed ...
All tags: