Books tagged "books"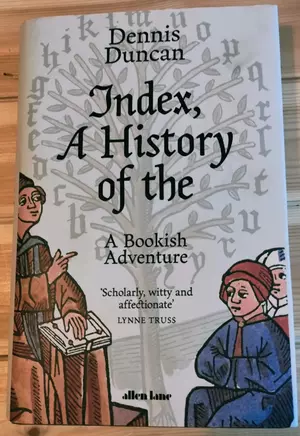 January 9, 2022
A very fun and informative book. I really enjoyed learning about the different kinds of indexes, and have since been more motivated to read the indexes of other books (and, to be honest, been quite disappointed, knowing now what I could expect to find). Highly recommend this as a fun/quirky read about books and history.
On the shelf — Newly obtained but not yet reviewed ...
All tags: